Product Description
Over one hour of music with all their hits.
Popular Australian band from the early 70s. Flake had three hit singles in a row. This Wheel's On Fire, Reflections Of My Life, plus Life Is Getting Better. Now on CD for the first time, sound restored from the original master tapes and including the amazing pen drawing as was on the vinyl.
"Three singles and three hits, we can hardly believe it" said Sharon who had been singing in Flake since the group was formed in 1968.
Flake are:
Wayne Thomas – Drums
Sharon Sims – Vocals
Geoff Gray – Vocals
John Russell – Lead Guitar
Denis Moore – Bass
Greg Higgs – Bass
Denise Caines – Vocals
Billy Taylor – Guitar & Vocal
Dave Allen – Flute & Sax
Shauna Jensen – Vocals
*not all players are on all tracks, see booklet.
FLAKE – top row 1970 / bottom row 2007
Track Listing:
This Wheels On Fire (3:07)
You've Got Me Thinking (2:51)
Story (3:34)
Dream If You Can (3:29)
See The Light (3:42)
Under The Silent Tree (3:53)
Where Are You (4:17)
Say Goodbye (4:28)
Reflections Of My Life (4:50)
Life Is Getting Better (3:18)
To Be The One You Love (Sharon's solo) (3:47)
Where Are You (Sharon's solo version) (2:22)
Teach Me How To Fly (3:27)
Quick Reaction (5:42)
Down In Rio (6:02)
How's Your Mother (1:10)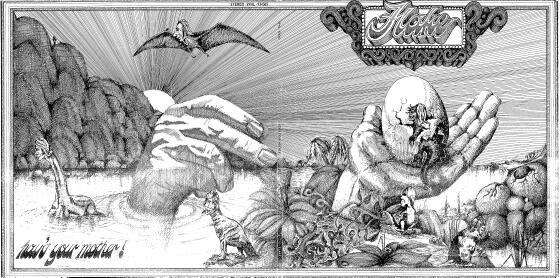 Flake CD in special packaging based on original vinyl album cover. This CD is a faithful reproduction of the original Violets Holiday album and also includes four bonus tracks and a 12 page booklet of the history of the band.
Album produced by Martin Erdman for Du Monde Records Australia.